Best movies related to bibliophily

01/12/2020

Articoli e pubblicazioni

Admin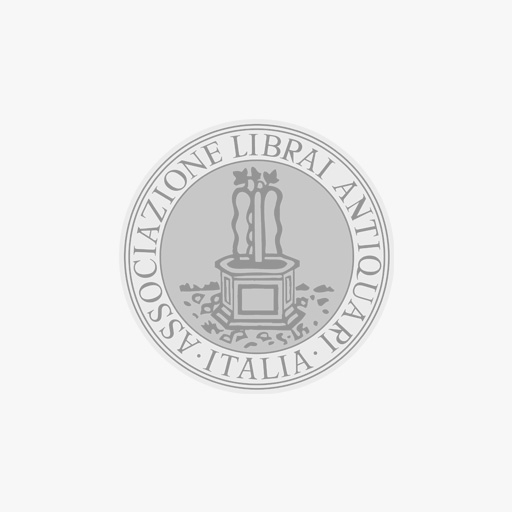 Dear colleagues,
Among the other events for advertising the Congress and Bookfair of September, we are organising a Rare Book Film Festival.
The prestigious Cineteca di Bologna, founded half a century ago, has enthusiastically embraced the idea of a Film Festival dedicated to Bibliophily, showing films related to books during the Congress week. All the famous movies will star a librarian among the main characters. The Cineteca will also realize a medley of the most important scenes related to bibliophily, which will be screened at Palazzo Re Enzo.
We already had many answers, also from Universities and Librarians. Among the hundreds of titles received, we selected the most relevant ones, and the provisional classification of the contest is:
The best movie: 84 Charing Cross Road
The best actor: Anthony Hopkins (84 Charing Cross Road)
The best scene with books: I Centochiodi: " i libri non sono forse la migliore compagnia? Mi basta toccarli i libri….mi ritorna in mente tutto quello che in tanti anni mi hanno
detto….abbandonare questi miei amici fedeli anche solo per una volta mi pare quasi di tradirli". www.youtube.com/watch?v=LIDEpTTuIt4
The best bookseller: La Vita è bella. Oscar prize Roberto Benigni fights for
opening a bookshop against the racial laws during the Fascism. The best film adaptation: La Nona porta from The Club Dumas by Perez Reverte
The best contribution to booktrade: The name of the rose from Il nome della Rosa by Umberto Eco
The best subject about booktrade: The Rare-Book Murder

If you have any other suggestion please let us know a.s.a.p. Yours,
Umberto Pregliasco
ALAI President
THE BEST MOVIES
1938
Fast Company (aka The Rare-Book Murder)
with Melvin Douglas
Joel Sloane is a rare book dealer and part time detective. He finds stolen or lost rare books for the insurance companies and gets a reward for their return. But this is a little different. Otto Brockler, a rare book dealer with questionable ethics, has been murdered. Leah, who is in love with the falsely convicted Ned. Elias, a silent partner in stolen and forged books. Sydney, a master forger of rare books. Julia, Otto's secretary who has expensive clothes and jewelry. Joel is the one who must find the murderer before he becomes the next victim
http://www.imdb.com/title/tt0030120/
1939
Fast and Loose
Il Manoscritto scomparso
with Robert Montgomery
The scrap of the Shakespeare manuscript is priceless. Nick Torrent owns it and is selling it. But then he is murdered and the manuscript is stolen. Joel Sloane is a rare book dealer and part time detective. Since he was trying to buy the manuscript for Mr. Oates, he is a suspect so he tries to solve the case. As the bodies pile up, Joel must solve the case or else Garda will be wearing black http://www.imdb.com/title/tt0031299/
1945
Adventure
with Clark Gable and Greer Garson
Clark Gable is a seagoing roustabout who takes a fellow sailor into the library to find a book. He has little regard for libraries in general and pokes fun of the mottos, such as 'Wisdom is Peace,' that are carved on the building's facade. He gives the gorgeous librarian (Greer Garson) a rough time, and she returns the favor.
1946
The Big Sleep
Il Grande Sonno
with Humphrey Bogart
'Do you know anything about rare books? - Marlowe: Would you happen to have a Ben-Hur 1860, Third Edition with a duplicated line on page one-sixteen? Or a Chevalier Audubon 1840? Clerk: Nobody would. There isn't one.'
http://www.imdb.it/title/tt0038355/
1957
Funny Face
Cenerentola a Parigi
Audrey Hepburn and Fred Astaire
they meet in the bookstore where she works.
http://www.imdb.it/title/tt0050419/
1960
Cimarron
with Maria Schell e Glenn Ford
Alcuni tipografi attraversano il west con i torchi nelle carovane. The Cravet family builds their newspaper Oklahoma Wigwam into a business empire and Yancey Cravet is the adventurer-idealist who, to his wife's anger, spurns the opportunity to become governor since this means helping to defraud the indians of their land and oil
http://www.imdb.it/title/tt0053715/

The Prize
Intrigo a Stoccolma
with Paul Newman
As the Nobel Prize winners come to Stockholm to receive their awards, their lives are overturned and perturbed in various ways.
http://www.imdb.com/title/tt0057426/

1966
Torn Curtain
il Sipario Strappato
by Hitchcock (with Paul Newman e Julie Andrews) una scena girata dentro una libreria antiquaria http://www.imdb.com/title/tt0061107/
1966
Farenheit 451
by François Truffaut
In a future totalitarian and oppressive society, where books are forbidden, Guy Montag is a fireman. The mission of firemen in this society with fireproof houses is to burn books at 450o F, the temperature of combustion of paper
http://www.imdb.com/title/tt0060390/
1973
Soylent Green
2022, I sopravvissuti
Charlton Heston e Edward G. Robinson, dove quest'ultimo (al suo ultimo ruolo, morirà di cancro pochi mesi dopo) interpretava il ruolo dell'uomo-libro, cioè di colui che effettuava ricerche nelle biblioteche cartacee, in un futuro dove per esaurimento delle materie prime la società del futuro non può più permettersi le tecnologie avanzate su cui si era sviluppata
1976
Silver Streak
Wagons lits con omicidi
with Gene Wilder and Richard Pryor centers around forged Rembrandt letters http://www.imdb.it/title/tt0075223/
1976
All the President's men
Tutti gli uomini del Presidente
A library clerk (Jaye Stewart) gives circulation records to reporters working on the Watergate story. (Would this really happen in the Library of Congress?) One scene uses an unusual camera angle -- zooming into the dome of the main reading room -- to show the broad expanse of the room with its catalogs, tables and patrons. Also, Jamie Smith-Jackson and Ron Menchine are librarians for the Washington Post and James Murtaugh is a library clerk.
1984
The Never-Ending Story
La storia infinita
by Wolfgang Petersen
opening scene with cantankerous bookseller and young boy..'your books are safe books...'
http://www.imdb.com/title/tt0088323/
1986
The Name of the Rose
Il Nome della Rosa
by Jean-Jacques Annaud, with Sean Connery, Christian Slater Dal romanzo omonimo di Umberto Eco http://www.imdb.com/title/tt0091605/

Hannah and her Sisters
Anna e le sue sorelle
by Woody Allen, with Michael Caine e Barbara Hershey
Just a scene but a poignant one in Woody Allen's 'Hannah and her Sisters,'where the Michael Caine character purchases an e.e.cummings book for the Barbara Hershey character at the Pageant Book & Print Shop in New York.
http://www.imdb.it/title/tt0091167/
1987
84 Charing Cross Road
84 Charing Cross
with Anne Bancroft, Anthony Hopkins
When a humorous script-reader in her New York apartment sees an ad in the Saturday Review of Literature for a bookstore in London that does mail order, she begins a very special correspondence and friendship with Frank Doel, the bookseller who works at Marks & Co., 84 Charing Cross Road http://www.imdb.it/title/tt0090570/
1989
Indiana Jones and the last crusade Indiana Jones e l'ultima crociata with Harrison Ford, Sean Connery
Indiana Jones finds the final clue to the location of the lost chalice in a library in Venice. To do so he must break a hole through the marble floor and so coordinates his pounding with the sound of the librarian stamping books. The librarian, an aged man, is surprised by the loud noise his work suddenly makes.
1990
Dances with Wolves
Balla coi lupi
By and with Kevin Kostner
il plotone che accompagna il prigioniero viene attaccato dagli indiani sulla riva di un fiume, il libro di appunti e disegni che il soldato aveva compilato nel fortino viene portato via dalla corrente, ma poi salvato da un giovane indiano che lo riconsegna al suo autore
http://www.imdb.com/title/tt0099348/
1991
Prospero's Books L'ultima tempesta with John Gielgud
Very heavily book-based -- but you might find the ending distressing
http://www.imdb.com/title/tt0102722/
1992
Patriot Games Giochi di Potere with Harrison Ford
a rare book dealer as a contact between the terrorists and the spy in the royal family.
http://www.imdb.it/title/tt0105112/
1994
La Reine Margot
La Regina Margot
with Isabelle Adjani, Daniel Auteil
Compare un bellissimo libro avvelenato che uccide cane e sovrano
http://www.imdb.it/title/tt0110963/

The Pagemaster L'avventura meravigliosa with Christopher Lloyd
A young boy who is afraid of virtually everything takes refuge from a storm in the public library. The librarian (played by Christopher Lloyd) is disappointed to learn that he has not come to read books, but only to use the telephone. The boy falls down and bumps his head, after which he finds himself on a magical journey into literature. Lloyd reappears as the Wizard who accompanies the boy on his adventures.
1994
The Shawshank Redemption
Le ali della libertà
Tim Robbins plays a young, successful banker convicted of murdering his wife and her lover. While incarcerated he takes over and greatly expands the prison library. It becomes a key location in the film, used for high-school equivalency education, among other things. The film presents a positive image of a prison library.
1996
Black Mask La vendetta della maschera nera with Jet Li
Jet Li plays Tsui Chik, a gentle, mild-mannered Hong Kong librarian who is also the superhuman superhero
Black Mask. Early in the film he gives a short monologue about his appreciation of library work: it's quiet,
non-violent and people do not bother you. But for most of the movie he battles the cyborg-like bad guys who want to take over the Asian drug trade. He kidnaps a librarian to save her from his enemies. She stops at the wall directory -- the sure sign of a reference librarian using appropriate finding aids! At one point he uses CD- ROMs as deadly weapons, throwing them at the enemy.
1997
Al-massir, AKA Destiny
Il destino
by Yusuf Shahin
La biblioteca di Averroè e dei suoi allievi viena data alle fiamme da un gruppo fondamentalista e loro salvano e ricopiano i testi e solo uno di loro riesce a metterli in salvo.
http://www.imdb.com/title/tt0119629/
1997
Life is beautiful
La vita è bella
By and with Roberto Benigni
Il geniale Guido Orefice (Benigni, Premio Oscar) si batte per aprire una libreria nei giorni delle leggi razziali.
http://www.imdb.com/title/tt0118799/
1998
Pleasantville
When two 1990s teenagers are transported to the black and white, 1950s-style town of Pleasantville, one of the oddities they notice is that all the books consist of blank pages. When the teens tell the plot of a missing text, the book fills itself in (in color). Soon the library becomes the most popular place in town, with teenagers line up outside the door, eager for new ideas. As the people of Pleasantville expand their thinking through books and other experiences, they and their world gradually fill with color. When the 'old guard' of Pleasantville attempt to stop this process, their techniques include burning the books and forbidding access
to the library.
1999
Ninth Gate
La Nona Porta
by Roman Polanski, with Johnny Depp, Emmanuelle Seigner 'Dal romanzo Il Club Dumas' di Perez-Reverte http://www.imdb.it/title/tt0142688/

Notting Hill
with Hugh Grant and Julia Roberts Grant is a bookseller http://www.imdb.it/title/tt0125439/
1999
The Mummy
La Mummia
Rachel Weisz's character is a librarian whose search for a rare book causes all the problems
http://www.imdb.it/title/tt0120616/
2002
Unfaithful
L'amore infedele
with Diane Lane and Richard Gere
l'amante è un libraio antiquario e le scene di sesso si svolgono in mezzo ai libri. Lane's character has an affair with a rare book dealer and her husband (Gere) bops the guy on the head with a snow-globe. As the dealer dies his blood drips on the pristine dust jacket of a Jack London first edition http://www.imdb.it/title/tt0250797/
2004
Day after Tomorrow L'alba del giorno dopo with Dennis Quaid
durante la glaciazione i giovani si rifugiano nella New York Public Library e bruciano i libri per scaldarsi, ma non la Bibbia di Gutenberg
http://www.imdb.it/title/tt0319262/
2006
Miss Potter
Miss Potter
with Renée Zellweger, Ewan McGregor
Miss Potter is a 2006 film directed by Chris Noonan. It is a biopic of children's author and illustrator Beatrix Potter, and combines stories from her own life with animated sequences featuring characters from her stories, such as Peter Rabbit.
http://www.imdb.com/title/tt0482546/
2007
National Treasure: Book of Secrets
Il mistero delle pagine perdute
with Nicolas Cage
Treasure hunter Benjamin Franklin Gates looks to discover the truth behind the assassination of Abraham Lincoln, by uncovering the mystery within the 18 pages missing from assassin John Wilkes Booth's diary. http://www.imdb.com/title/tt0465234/
2007
Centochiodi
by Ermanno Olmi, with Raz Degan
Un giovane docente universitario sparisce dopo avere inchiodato al pavimento i preziosi libri di una biblioteca. Ricercato dalla polizia per vandalismo, approda come un novello Gesù Cristo presso una piccola comunità sulle rive del Po, che gli offre rifugio e accoglienza, e dove il professore ritroverà valori di convivialità e amicizia.
http://www.imdb.com/title/tt0985597/
2008
Inkheart
La leggenda del cuore d'inchiostro
il protagonista è un libraio antiquario che ha il dono di dar vita ai personaggi dei libri leggendo ad alta voce le loro storie.
http://www.imdb.it/title/tt0494238/

Angels & Demons
Angeli e demoni
by Ron Howard, with Tom Hanks, Ewan McGregor
Harvard symbologist Robert Langdon works to salve a murder and prevent a terrorist act against the Vatican.
http://www.imdb.com/title/tt0808151/
Visualizza file allegato