FILMOGRAPHY ABOUT RARE BOOKS

01/12/2020

Articoli e pubblicazioni

Admin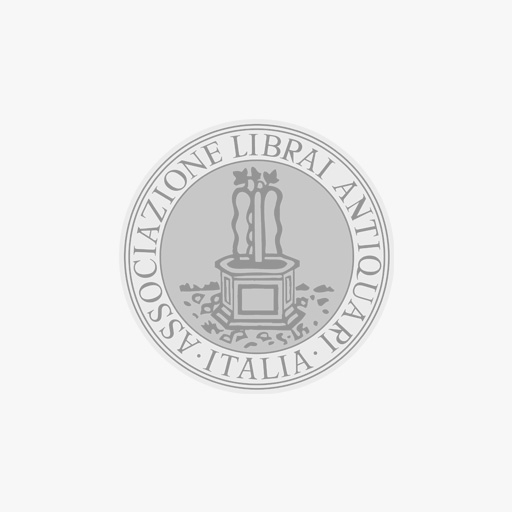 Updated: 23/05/2010
FILMOGRAPHY ABOUT RARE BOOKS
(in alphabetical order by titles)
9 (2009). After all human life disappears from earth, a group of rag dolls comes alive and fights for survival against machines intent on their destruction. The mute twin dolls 3 and 4 live in an old library. They devise an ingenious system for finding information: they fill a book with pictures and scraps of articles, then connect the page with a string that leads to the information on the shelf. They also conveniently have projectors as eyes so they can replay information.
ADVENTURE (1945). Clark Gable is a seagoing roustabout who takes a fellow sailor into the library to find a book. He has little regard for libraries in general and pokes fun of the mottos, such as 'Wisdom is Peace,' that are carved on the building's facade. He gives the gorgeous librarian (Greer Garson) a rough time, and she returns the favor.
THE ADVENTURES OF MARY KATE & ASHLEY: THE CASE OF THE LOGICAL I RANCH (1996, video only). This episode from this series of children's videos features a librarian. In one long scene the two girls sit with the smart but frumpy librarian while she helps them solve a mystery. (The librarian also sings and plays the air guitar.) Although filmed in a law library, the scene has nothing to do with the law.
AFTER TWILIGHT (2004). Bookish Jen Frazier seems an unlikely choice to be a freedom fighter, but when a theocratic new order occupies the state of Texas, she is pushed into action carrying contraband for the underground. After a series of narrow escapes from the police, she is finally able to deliver the package to its intended recipients. In so doing, she makes the ultimate sacrifice and the contents of the mysterious package are revealed to the audience. Saying any more, including which character is the librarian, would spoil your viewing of the film.
AGENT TROUBLE (1987). Catherine Deneuve plays a middle-aged librarian who decides to investigate the apparent cover-up of a mass murder.
AGNES AND HIS BROTHERS (2004). This film tells the stories of three brothers in their search for happiness. One (portrayed by Moritz Bleibtreu) is a sex-addicted librarian who is interested in young students. Several times he follows a girl into restroom at the library, so he can spy on her.
AI: ARTIFICIAL INTELLIGENCE (2001). Dr. Know is a holographic volumetric display answer engine (voiced by Robin Williams) that helps a pair of humanoid robots search for the secret to becoming real human beings. Dr. Know is not really a library but it is a systematic organization of knowledge that can be searched by users.
ALICE IN WONDERLAND (1976). In this erotic version of the classic tale, Alice (played by Kristine DeBell) is a prudish, virginal librarian. There are two versions of this film. One is hard-core X-rated; the other is R-rated.
ALL THE PRESIDENT'S MEN (1976). A library clerk (Jaye Stewart) gives circulation records to reporters working on the Watergate story. (Would this really happen in the Library of Congress?) One scene uses an unusual camera angle -- zooming into the dome of the main reading room -- to show the broad expanse of the room with its catalogs, tables and patrons. Also, Jamie Smith-Jackson and Ron Menchine are librarians for the Washington Post and James Murtaugh is a library clerk.
ALL THE QUEEN'S MEN (2001). Nicolette Krebitz plays a librarian in WWII Germany who serves as a contact for a team of British and American spies who dress as women to go undercover at an Enigma factory. The spies meet her at the library where she works.
APARTMENT FOR PEGGY (1948). One scene takes place in what appears to be the campus library, with students chatting noisily. A librarian (Crystal Reeves) offers William Holden and Jeanne Crain (Peggy) a book and says, 'Here's something that might help.'
AS YOUNG AS YOU FEEL (1951). A man who has reached mandatory retirement age at Acme Printing wants to find a loophole that would allow him to continue working. He visits the corporate library where a pretty, young, blonde librarian (played by Carol Savage) quickly finds the information he needs. He tells her, 'Whether you realize it or not, you have just solved one of the mysteries of the age!'
THE ATTIC (1979). Carrie Snodgrass is a spinster librarian (stood up at the altar) who devotes her life to caring for her cruel, wheelchair-bound father. Frances Bay is a librarian colleague.
AUTUMN IN NEW YORK (2000). An older man follows a young woman into what appears to be a museum, going upstairs past the library. The librarian (played by Delores Mitchell) asks if she can help him. He wants to know the name of the young woman. The librarian says 'I'll tell her you're here,' to which the man says no and the scene ends.
AWAKENINGS (1990). A doctor spend time in a library researching the disease that has trapped his patients in comas. Adam Bryant is a librarian.
BEAUTY AND THE BEAST (1991). Belle is a devoted reader who borrows books from the kindly bookseller (voiced by Alvin Epstein) who acts more like a librarian than a merchant. He is an older man with tousled grey hair and glasses. Later, the Beast presents Belle with the free run of his huge library as a gift.
BECAUSE OF WINN-DIXIE (2005). Eva Marie Saint plays Miss Franny, a lonely spinster librarian who loves books and tells interesting stories, such as about the time she fended off a bear with a Tolstoy novel. She also hands out bittersweet candy called Litmus Lozenges, invented by her grandfather when he returned home from the Civil War to find his family had been wiped out. One of the ingredients in the candy is sorrow.
BED OF ROSES (1996). A man goes to a branch of the New York Public Library to watch a librarian (played by Mary Alice) read a book during story time. Afterwards they chat in front of the reference desk where he says something about how he never misses a story time if he can help it.
BIG BULLY (1996). Rick Moranis comes back to teach at his old high school. As he walks down the hall to his classroom on the first day he passes the library, peers in and sees his old librarian still sitting at her desk, just as he remembers her. He walks in, reminds her who he is, tells her how meaningful the library was in his life...and she pulls out an overdue slip and tells him how much he owes on a book he still has out!
THE BIG SLEEP (1946). An excellent Humphrey Bogart / Lauren Bacall mystery. A librarian (Carole Douglas) and an antiquarian bookseller (Dorothy Malone) figure in the convoluted plot. Remade in 1978.
BILLY ELLIOT (2000). A young lad in a mining town in northern England prefers ballet to boxing but he must practice in secret, since his family and friends would not understand. In one scene he visits the bookmobile but is told by the librarian (Carol McGuigan) that he cannot take out a book because it is in the adult section. So he steals the book when she is distracted.
BLACK MASK [Hak hap] (1996). Jet Li plays Tsui Chik, a gentle, mild-mannered Hong Kong librarian who is also the superhuman superhero Black Mask. Early in the film he gives a short monologue about his appreciation of library work: it's quiet, non-violent and people do not bother you. But for most of the movie he battles the cyborg-like bad guys who want to take over the Asian drug trade. He kidnaps a librarian to save her from his enemies. When she realizes that he is a good guy (but bleeding heavily) she sneaks into a hospital to steal blood. She stops at the wall directory -­the sure sign of a reference librarian using appropriate finding aids! At one point he uses CD-ROMs as deadly weapons, throwing them at the enemy. In Chinese with English subtitles.
BLADE (1998). This tale of vampires includes a portrayal of an archivist named Pearl, who is so fat that it is difficult to know if she is male or female. She is referred to by the feminine pronoun, but the actor who portrays her is named Eric Edwards. In any case, she is in charge of the vampire culture's archives, all computerized. She announces that no one can possibly translate the old texts, except that the villain manages to do so.
BLISS (1997). This is the story is of a husband and wife trying to find sexual compatibility. They work with two therapists, one of whom works mostly on the shady side of the law. He is aided in his research by a middle-age, sexy but sane, librarian (Lois Chiles, the James Bond girl in Moonraker) who impresses him with her prowess in finding old books through ILL.
THE BLOT (1921). Claire Windsor, a clerk at the public library, is saved from a life of poverty by the marriage proposal of a wealthy young man.
THE BLUE KITE (1993). This is the story of a young boy and his family in China during the 1950s and 60s. The father is a librarian. Following the death of Stalin and the famous speech by Mao ('Let a hundred flowers bloom') he is called, with all the librarians, to a meeting to discuss why they have not found any reactionaries among the staff. He leaves to use the toilet and upon returning realizes that he has been chosen as the reactionary. He is sent to a collective farm for 'reeducation' and soon dies there.
BRAZIL (1985). 'There are those who maintain that the Ministry of Information has become too large and unwieldy. But in a free society, information is the name of the game.' This Orwellian vision of the present/future (set somewhere in the 20th century, but using technology from the 1970s) tells the story of a lowly bureaucrat (played by Jonathan Pryce) who is the closest thing this society has to a librarian. He is a clean shaven, neatly dressed, middle-aged, unmarried, socially inept mamma's boy who toils at his daily task while entertaining a fantasy of rescuing a particular damsel in distress. He begrudgingly accepts a promotion from Information Storage to Information Retrieval and meets the girl of his dreams. One day he spots a mistake in one of the pieces of paper he handles, but trying to correct it leads only to further trouble until he ultimately is branded a terrorist and hunted by the state.
BREAKFAST AT TIFFANY'S (1961). George Peppard takes Audrey Hepburn to the New York Public Library, where she has never been before. She is amazed to discover that the book he wrote is in the library. They use the card catalog and retrieve the book at the service desk. There the spinsterish librarian (Elvia Allman) shushes them and becomes upset when he autographs the book.
BRIDGE ACROSS TIME (1985, made-for-TV). Librarian Adrienne Barbeau helps solve the murders (caused by Jack the Ripper?) that result when the London Bridge is relocated to Lake Havasu City, Arizona.
BUONGIORNO, NOTTE (2003) [Good Morning, Night]. This film tells the story of the 1978 kidnapping and murder of Italian Prime Minister Aldo Moro from the perspective of one of his assailants -- a young woman (played by Maya Sansa) who works in the library of a government office but is also a member of the Red Brigade.
CAIN AND MABEL (1936). Clark Gable kisses his wife behind the library shelves. A fierce librarian presides.
CAL (1984). Amid the violence of Northern Ireland, a young man falls in love with the wife of the policeman he has helped to have killed. She (Helen Mirren) works in the public library.
CAROLINA SKELETONS (1991). Louis Gosset Jr. is a marine officer who returns to his home town to discover that an older brother he never knew existed was executed 30 years earlier for murdering two white children. In trying to clear his brother's name the local archivist/librarian (who is also the sheriff's daughter) helps him find the trial records.
CAVEMAN'S VALENTINE (2001). A man uses a microfilm reader to research newspaper articles about a photographer. He also converses with a hallucination/dream image of his wife at a younger age. She dissolves into a stout woman in a dark suit jacket with a bun high on her head who wakes him up and tells him that if he doesn't leave, she'll call the police. (The librarian is played by Deborah Lobban.) A card catalog and bookshelves are in the background.
CÉLINE ET JULIE VONT EN BATEAU [Céline and Julie Go Boating] (1974). A through-the­looking-glass type of comedy about two women, one of whom is a librarian. Some scenes take place in a library. In French, with English subtitles.
CHANCES ARE (1989). A young man meets the girl of his dreams in the Yale University library when she is pleading with an old fashioned librarian for relief from a fine. He tells the librarian (played by Kathleen Freeman) that someone is fondling the folios, sending her in a tizzy in search of the offender. He then erases the bill from the computer and sends the girl on her way with a smile.
THE CHANGELING (1980). A librarian (David Peevers, identified in the movie credits as 'microfilm clerk') helps the lead characters use microfilm in their research about a haunted house.
CHICHI TO KURASEBA [The Face of Jizo] (2004). This film explores the relationship between a young librarian (Rie Miyazawa) and a shy, bespectacled man who is using the library to research the bombing of Hiroshima. The first scene shows her rushing home in a thunderstorm, frightened out of her wits, a result of her having barely survived the atomic bomb attack on the city not many years before. In Japanese.
CHINATOWN (1974). Jack Nicholson uses the county archives. The clerk is a sullen young man who does not like his job and only grudgingly provides assistance. Nicholson tears out part of a page from a record book by covering the noise with a cough.
CHRISTINE (1983). A scene early in the film portrays a confrontation between the 'hero' and the school librarian (Jan Burrell) over talking.
CITIZEN KANE (1941). Orson Welles' masterpiece contains a short scene with the world's meanest archivist (Georgia Backus), a woman with her hair in a bun and an intimidating stare on her face, a real dragon lady at the gates of knowledge.
CITY SLICKERS II: THE LEGEND OF CURLY'S GOLD (1994). Treasure hunters search through old newspapers on microfilm, and when they find what they need (by accident, it seems) they hoot and holler, making so much noise that (guess what?) the elderly, grey-hair-in-a-bun librarian shushes them.
THE COMFORT OF STRANGERS (1990). Natasha Richardson plays a character that she describes as 'an American mother and librarian, . . . an intelligent, strong woman who is also vulnerable and a survivor.'
COMMANDMENTS (1997). A very religious Christian man has a series of misfortunes, including the death of his wife and the destruction of his house by fire. He loses his faith and decides to turn against God by breaking each of the ten commandments. When he arrives at 'Thou shalt not take the name of God in vain,' he goes to the library to find a book that lists all the variations of the Lord's name, so he won't miss any. As he walks through the library he speaks some of the names out loud and is shushed by a librarian – and older woman with glasses and her hair in a bun.
COMPENSATION (1999). The film presents a pair of African-American love stories, each about a deaf woman and a hearing man. The story set in Chicago in the 1990s revolves around a children's librarian, played by John Jelks. He is in his 30s, loves his work, and offers a poignant and positive model of a librarian. Nirvana Cobb plays a library assistant who reads/voices a poem to children that is simultaneously translated by an interpreter into American Sign Language.
THE CONVENT [O Convento] (1995). An American professor goes to an old convent in Portugal to research his thesis that Shakespeare was born in Spain rather than in England. His wife thinks he is spending too much time with the young, beautiful librarian (Leonor Silveira) and this eventually leads to trouble for everyone.
THE COOK, THE THIEF, HIS WIFE AND HER LOVER (1989). The lover (Alan Howard) is a librarian, although we never see him at work. The first time we see him he is in a restaurant, where he ignores the loutish behavior of the thief by reading the book he has propped up on the table. After his affair with the wife is discovered, he is killed by having a book on the French revolution shoved down his throat one page at a time.
DEBBIE DOES DALLAS (1978). Bambi Woods' friends help her raise money to go to Dallas and become a cheerleader by getting odd jobs. The 'plot' includes sex in the stacks of the local library, run by a stodgy old man named Mr. Biddle. (A librarian who graduated from Pratt Institute in Brooklyn, NY, where this movie was filmed, writes: 'The story goes that the film crew misrepresented themselves as a 'legitimate' company and not as makers of porn films when they asked the administration for permission to film at Pratt. The library scenes were probably done on a holiday or weekend when the building was closed.')
DECEIVED (1991). A woman who suspects her husband of leading a double life uses the library to read old newspapers on microfilm. Later, an efficient, sympathetic archivist (who may work in some other facility -- it is not clear in the scene) helps her find her husband's old school records.
DESK SET (1957). Spencer Tracy is hired to install a computer in the Reference Department of a television network. The librarians (played by Katharine Hepburn, Joan Blondell, Dina Merrill and Sue Randall) though single women, are knowledgeable, capable and efficient professionals. Miss Warriner (played by Neva Patterson), a young woman who operates the computer, is definitely not a librarian. (Tracy refers to her as a 'research worker.') She cannot deal with the pressure of the reference desk, nor conduct a decent reference interview. It is also interesting to see how a query is entered into the computer (named EMMARAC -- the Electromagnetic Memory and Research Arithmetical Calculator). Boolean logic it ain't.
DINOTOPIA (2002, made-for-TV). After the airplane in which they are riding crashes, two boys find themselves on an island where humans and dinosaurs live together in peace. (They all speak English, too.) One of the main characters is a librarian, named Zippo (voiced by Lee Evans). He is also a Stenonychosaurus - a dinosaur.
DON'T LOOK UNDER THE BED (1999). In one scene in a library the heroine is talking to her invisible guide and the librarian shushes her several times. Later, the guide magically inhabits a film some children are watching and their loud laughter drives the librarian frantic.
DREAM WITH THE FISHES (1997). A scene at the end of the movie shows a man in a hospital bed, dying. He tries to name the seven dwarves but can't. So he and his friend call the local library. The librarian (Beth Daly) names them all, explaining that most people forget 'Bashful.' (This scene was shot in a real medical center library. The character wears the name badge of the librarian who works there, and she is visible in the background.)
DROP DEAD GORGEOUS (1999). In a small Minnesota town the highlight of the year is their beauty pageant. Claudia Wilkens appears as an elderly woman reminiscing about having won the event in 1945. She was also the town librarian although we do not see her in this role.
THE DUNWICH HORROR (1970). Sandra Dee works in the college library where a rare book on the occult leads to adventure. The librarian is a little musty and considered to be a bit of a kook, but he doesn't shush anyone, and he does save us all from the evil Old One. Toby Russ is another librarian.
ESCAPE FROM ALCATRAZ (1979). Clint Eastwood works for about half a day in the prison library. He wheels the prison library cart while casing the joint. Paul Benjamin is the prison librarian.
EXTREMELY GOOFY MOVIE (2000, video only). Goofy loses his job and decides to go college to earn a degree. There he meets the college librarian, stamping and shelving books. At first she is typically prim and proper -- she wears glasses, shushes him and says something about having respect for the Dewey Decimal System -- but she quickly sheds the stereotype and offers to help. They strike up a conversation and learn that they both like the 70s and disco.
FINAL NOTICE (1989, made-for-TV). A private detective teams with a blonde bombshell librarian (played by Kate Davis) to track down a psychopath who has killed library patrons. Several scenes take place in the library.
FIRESTARTER: REKINDLED (2002, made-for-TV). A student who works part-time in the campus library explains to a researcher that he must search through a huge collection of declassified government documents by himself. There is a shortage of librarians to catalog them for him because students just aren't taking an interest in library science like they used to.
FOLLOW THE STARS HOME (2001, made-for-TV). The story revolves around two brothers who are in love with the same girl. Her mother (played by Blair Brown) is a librarian who retires from her job to help care for her handicapped granddaughter. One scene takes place in the library and involves another librarian, played by Debra Orenstein.
FORBIDDEN (1932). Barbara Stanwyck is a small town librarian. On her way to work she is taunted by local kids as 'old lady four eyes,' and later she declares 'I wish I owned this library. . . . I'd get an axe and smash it to a million pieces, then I'd set fire to the whole town and play a ukulele while it burned.' Her dissatisfaction with life is used to set up the rest of the story, in which she goes on a cruise to Havana, falls for a married man, and has other non-librarian-like experiences.
FOREVER YOUNG (1992). A pilot who was frozen in an experiment in 1939 and wakes up in 1992, goes to the public library to get caught up on a half-century of world history. The 10-year-old boy who accompanies him sees a girl he has a crush on and despairs, saying, 'I'm in a library on Saturday. She'll think I'm a geek.' A librarian shows him how to use the microfilm reader and volunteers to call him (which she later does) with the desired information. [The scene was filmed in the Inglewood, California Public Library. A librarian who worked there at the time describes the experience. 'The film makers decided that the setting wasn't photogenic enough, so they physically re-arranged the library -- moved stacks, brought books from different areas of the building, etc. They even disconnected the telephones! The mess was worse that what we had in the 1994 earthquake.']
FOUL PLAY (1978). Goldie Hawn is a librarian pursued by Chevy Chase, a detective. She is quite alluring at the party in the opening scene, in contrast to how she looks when she goes to work in her sensible shoes. Two other librarians stand out against Hawn's youthful blonde hair and innocence. Marilyn Sokol is a young, attractive, dark-haired man-hater, while Frances Bay is an older grey-haired woman who takes home an arm full of books to read.
GHOSTBUSTERS (1984). Although eventually much of New York gets slimed, the first place visited by the ghosts is the public library. (The stacks were actually those of the Los Angeles PL.) Two librarians appear in the film. One (played by Alice Drummond) is a victim of the 'visitation' when the card catalog is attacked. She is portrayed as a mousy neurotic who, when asked if there was any family history of insanity, matter-of-factly states that she had an uncle who thought he was St. Jerome. The other (a ghost) is shown as the classic harsh old maid with her hair in a bun and with her only message being 'Shhhh!' John Rothman plays the library administrator.
THE GIRL RUSH (1955). Rosalind Russell was a librarian before inheriting a half-share in a Las Vegas hotel.
THE GIRL WHO COULDN'T LOSE (1975, made-for-TV). Julie Kavner is a plain, prudish but intelligent librarian who becomes a sensational TV game show contestant and finds romance, too.
GIRLS' SCHOOL (1938). Student Anne Shirley begs private school librarian (tall, thin, bun, glasses) Virginia Howell for the afternoon off (she's trying to help a fellow student get out of a jam) but Miss MacBeth insists, saying, 'Obligations to the school are important.' Anne proceeds to help the librarian with some light shelving using a mysterious classification system: 'C 128, Fiction section, Shelf D,' etc. in what appears to be an 8-shelf library. Anne makes her escape out the library window when Miss MacBetth is tut-tutting over the schoolgirls' handling of the books: 'Dear, dear, how these girls mistreat books. All marked up with football scores. . . . Carlisle's back [spine] is absolutely broken.'
GOOD NEWS (1947). June Allyson is working her way through college in the 1920s as an 'assistant librarian.' She falls for the football hero, Peter Lawford, and together they sing 'The French Lesson' in the college library, dancing through the stacks as she reshelves books with little attention to call numbers. In a later scene she wants to dress up to impress him and asks her girlfriend's opinion of her outfit. 'You sure don't look like a librarian,' she says.
GOODBYE, COLUMBUS (1969). Richard Benjamin, a librarian, pursues Ali McGraw, a country club heiress. A thoughtful scene at the beginning of the story shows him helping a small boy find a book. This is a good antithesis to the terrible reference interview seen in 'Sophie's Choice.'
THE GUN IN BETTY LOU'S HANDBAG (1992). Betty Lou (Penelope Ann Miller) is a young and attractive, but very mousey, librarian whose husband, a police detective, takes her for granted. After a gangland figure is mysteriously murdered in town, she finds the murder weapon but can't get anyone's attention to tell them. Finally in a fit of frustration she fires the gun in a restroom and when taken to the police station insists she is the murderer. It has the desired effect: people do pay attention to her. With hints at social graces from the hookers in her cell block, she's on her way. In one scene her supervisor says that the goal of a library book is to be returned to the shelf unmutilated. The library open house scene is a wonderful teaser for libraries.
HAMMETT (1983). A somewhat offbeat story about Dashiell Hammett, set in San Francisco in 1928. Marilu Henner plays a sexy librarian.
HAPPY TOGETHER (1989). A college mistakenly places a serious-minded male student and an uninhibited female student as roommates because both have male-sounding names. In one scene the young man is studying in the library when his roommate enters on her roller skates. She skates around the card catalog/ reference area, leading to the inevitable shushes from the librarian (played by Rocky Parker, who is also listed in the movie credits as 'Biker's Girlfriend'!).
HARRY AND THE HENDERSONS (released in UK as 'Bigfoot and the Hendersons') (1987). A librarian (Peggy Platt) helps people find books on Bigfoot.
HEAD OVER HEELS (1979). Laura (Mary Beth Hurt) is a librarian who is obsessively loved and sought by the hero Charles (John Heard). At one point he refers to her as 'the only person I know who understands the Dewey Decimal system.'
HEADING HOME (1991). Joely Richardson moves to London after WWII and finds a job as a librarian. She also becomes involved with two men and eventually leaves her job. But by the end of the film she has lost both men and returned to work at the library.
HEAR MY SONG (1991). An Irish entertainment promoter and his girlfriend are trying to put on a concert, but they realize at the last minute that the musicians have no sheet music. So they dash to a local music library with high hopes. The library is a big, confusing, dusty place. The librarian (played by Mary MacLeod) is a middle-aged, no-nonsense woman with her hair parted very, very straight down the middle. She says the two are in luck: the performer's music is 'registered.' They can have it copied and it will be available in ten days. But they need it NOW! So they sweet-talk her into giving them the music immediately and rush away to the concert. Our reporter says, 'In about two minutes the librarian changes from 'Keeper of the Information' to 'Bureaucratic Blocker of Access' to 'Helpful Supporter of True Love and Good Concerts.' It is a very sweet scene.'
HEART AND SOULS (1993). Four people are killed in a bus crash but are allowed to return to life (by borrowing the body of a young businessman) to take care of unfinished matters. One of them (Charles Grodin) is a shy librarian and aspiring singer.
HIDDEN CITY (1988). Cassie Stuart is a film librarian who becomes obsessed with finding a mysterious piece of film hidden by the government.
THE HUMAN COMEDY (1943). The children's librarian, a bookish older woman (Adeline De Walt Reynolds), says 'I've been reading books for seventy years.' In another scene a boy takes a younger boy to the library for the first time and, as he gestures to the rows and rows of books that they pass, repeats, 'All these, all these.' The awe is comical today, but it's also inspirational.
I LOVE TROUBLE (1994). Nick Nolte and Julia Roberts are fierce competitors who work for rival Chicago newspapers. While they are searching for information in the library a young librarian (Annie Meyers-Shyer) shushes them. Another librarian, an older lady with grey hair and glasses, is visible in the background.
IN THE NAME OF THE FATHER (1993). This is a fictionalized account (it takes some liberties with the facts) of a real-life tragedy. Five members of an Irish family spent 14 years in prison having been convicted of a bombing they did not do. They won their freedom only because of the efforts of an attorney (Emma Thompson) who obtained a court order to look through records in the British Police Archives. On her second visit she finally got the file by waving the court order in front of a substitute archivist who reluctantly relented. There is strong implication that the chief archivist would have hidden or destroyed the records had he been the one on duty that day.
INDIANA JONES AND THE LAST CRUSADE (1989). Indiana Jones finds the final clue to the location of the lost chalice in a library in Venice. To do so he must break a hole through the marble floor and so coordinates his pounding with the sound of the librarian stamping books. The librarian, an aged man, is surprised by the loud noise his work suddenly makes.
INTERLUDE (1957). June Allyson does a little light shelving in the American Cultural Center in Berlin, while falling in love with famous conductor Rossano Brazzi.
INTIMATE STRANGERS [Confidences trop intimes] (2004). One of the characters is a sexy, hip librarian (played by Sandrine Bonnaire). Despite becoming annoyed at some of her more clueless patrons, she is a caring, smart and sensible confidant to the main character (her ex-lover) who is going through an emotional crisis.
IREZUMI: SPIRIT OF TATTOO [Sekka Tomurai Zashi] (1982). A young woman pleases her middle-aged lover by having her back covered with tattoos. He is a mild-mannered librarian who wears conservative business suits and is utterly ordinary except for his passion for tattooed skin. In Japanese, with English subtitles.
IRONWEED (1987). A sick and homeless woman tries to take refuge and get warm in front of a fireplace in the reference room of the public library. A librarian (Bethel Leslie) catches her sleeping in the chair and, very nicely, tells her she is welcome to use the library, but sleeping is not allowed.
IT (1990, made-for-TV). Tim Reid is the small town librarian who stays behind while all the others go off to become rich and famous. 'IT' comes and makes all the books fly off the shelves in the library.
IT HAPPENED TOMORROW (1944). Dick Powell is a cub reporter who is befriended by the paper's veteran librarian (John Philliber). After the librarian dies, his ghost returns to give Powell copies of the next day's paper for three successive days.
IT'S A WONDERFUL LIFE (1946). Jimmy Stewart is given an opportunity to see what life would have been like had he never been born. His wife (Donna Reed) is beautiful in their real life, but when he sees her as a single woman she is a librarian with glasses and a bun, and quite shy. Stereotype city but a happy ending.
JOE VERSUS THE VOLCANO (1990). Tom Hanks hates his job as a 'librarian' for a corporation's advertising department. He really isn't a librarian, nor does he really work in a library -- he is more of a shipping clerk with a desk and file cabinet in a corner of a dismal, empty room. Referring to himself as a librarian is a misnomer, but it does help establish his character as a timid, wimpy sort of guy, especially since he used to be a strong, heroic fireman.
JUDICIAL CONSENT (1994). Billy Wirth is a handsome (but also psychopathic) law library clerk who has an affair with a trial judge.
JUST CAUSE (1995). Liz Torres is a newspaper librarian who helps a lawyer prepare to defend a client who is accused of murder. She is middle-aged, capable, professionally dressed -- and also flirts with the lawyer in the compact shelving.
JUST LOOKING (1999). A teenage boy from the Bronx is sent to live for the summer with an aunt and uncle in Queens. A scene shows four boys doing some research in the public library followed by shushing from the librarian with her hair in a bun. (I haven't been able to learn the name of the actress who portrayed the librarian.)
KATIE DID IT (1951). Ann Blythe, the librarian in a small New England town, shocks everyone by posing in scanty attire for a commercial artist in New York.
KES (1969). A young layabout, no-hoper boy from the poorest part of Nottingham, England, discovers an interest in birds of prey when he takes a kestrel chick from its nest. This is his first real interest in anything and it could presumably turn his life around. He goes to the public library to get a book on hawks but the haughty librarian (Zoe Sutherland) sends him away because he is dirty and obviously irresponsible -- not the sort of client she wants to deal with. This short scene does not offer a positive image of service or compassion.
LETTER FROM AN UNKNOWN WOMAN (1948). A young lady haunts the 'Musik' section of a Vienna library trying to find information about the man she loves, a famous pianist and composer. A librarian turns from his work to watch her step down from a ladder after pulling books from a shelf. He is irritated with her because she has returned a large book by hammering it into place with the heel of her hand.
THE LIBRARIAN: QUEST FOR THE SPEAR (2004, made-for-TV). Flynn Carsen (Noah Wyle) is in his early thirties, loves books more than girls, is single and lives with his mother. He also has twenty-two college degrees, apparently having worked his way through the alphabet beginning with ancient languages, anthropology, archaeology and astronomy, and ending with technology and zoology. Along the way he learned "Dewey Decimal and Library of Congress," how to do research and even how to create an RSS feed. Thus he is well qualified to become The Librarian at the Metropolitan Public Library. This is the most special of Special Libraries since it houses not only miles of rare books but also artifacts such as the Ark of the Covenant, Pandora's Box and Excalibur. Someone breaks through the elaborate security and steals a section of the spear that pierced the side of Christ. If the thief is able to join this to the other two sections, he will have power over life and death. So Flynn is charged to find the spear and return it to the library. He joins forces with Nicole (Sonya Walger) who also works for the library but does not describe herself as a librarian, and Judson, his boss (played by Bob Newhart). They soon find themselves in a series of Indiana Jones-like adventures. My two favorite quotes: Flynn and Judson are in a museum where they face a room full of bad guys. Flynn is about to express his doubts about how much help the older man will be when he grabs a bad buy, smashes him into a giant stone sculpture and knocks him out. Flynn says, "You're a bad mother." Judson replies, "I was a librarian, too, you know." At the end of the movie, after Flynn has completed his first adventure as The Librarian, he and his mother are having lunch at an outdoor café. She tries to impress some girls at the next table by saying that although her son is a librarian, "he's capable of so much more." Flynn replies, "Mom, you don't understand. Being a librarian is actually a pretty cool job."
THE LIBRARIAN: RETURN TO KING SOLOMON'S MINES (2006, made-for-TV). This is even worse that the first installment of Flynn Carsen's adventures, with virtually no library scenes other than a few moments when he is walking through the collection trying to avoid getting poked by Poseidon's trident.
LITTLE SECRETS (1991). Six women on the eve of their tenth high school reunion hold a slumber party and relive the old days, rekindle old friendships, and unearth old secrets. One of the stories revolves around a stereotypical shushing librarian (played by Monica Walsvick).
LOVERS & LEAVERS (2002). The film details the transformation of a 30-year-old bookstore clerk (played by Minna Haapkyla) from a lonely girl waiting for her Prince Charming into a wiser, self-assured woman. One scene intended to demonstrate this positive growth shows her as a smiling librarian behind the reference desk. [Original Finnish title is Kuutamolla.]
MAJOR LEAGUE (1989). Rene Russo is a young, beautiful librarian. We are even told that she has a master's degree, an unusual admission for a movie librarian. She also has a license plate that says 'READ.' Confronted by her former lover who wants her back, she tells him that while she used to be an athlete, now 'books are my life.' As they continue to argue she disturbs patrons by shouting that she has a better body than Miss Fuel Injection of Detroit.
THE MAN WHO NEVER WAS (1956). In 1943 the British secret service tries to confuse the Germans by dropping a dead man into the sea with false documents. Gloria Grahame is a librarian who must convince the Nazi agent that the information is authentic. She is a bit of a wild one and goes out with a lot of RAF officers.
MARTHA, RUTH & EDIE (1988). Andrea Martin plays a timid, small-town librarian who is reunited with her two crazy aunts from Hollywood at her mother's funeral. Her favorite film is 'Gone with the Wind.' She wants to be Scarlet but fears she will only be Melanie.
MASK OF DIMITRIOS (1944). A mystery writer researching the tangled past of a master criminal whose body washed up on the shore near Istanbul visits a municipal archive in an eastern European country. He encounters a helpful, if somewhat servile, archivist (uncredited in the cast list).
THE MATRIX (1999). The character of Tank (played by Marcus Chong) sits at in front of a group of about 16 computer monitors looking up documents and manuals that help the main characters save the world. 'Definitely counts as a librarian in my book,' says our reporter from the field. 'He is the ultimate reference/digital services librarian icon in recent Sci-Fi.'
MAXIE (1985). A flapper from the 1920s inhabits the body of a 1980s woman. Two librarians (Mandy Patinkin and Valeria Curtin) help resolve the plot.
MEN OF HONOR (2000). A young Black man, desperate not to fail in his dream to become a Navy master diver, seeks help at the public library. He takes his manuals and a bouquet of flowers and begs the librarian to help him study for the entrance exams. The older librarian, who is married, directs him (with a twinkle in her eye) to her unmarried assistant (played by Aunjanue Ellis), who is putting herself through medical school by working in the library. She helps him pass his exams with high scores and along the way they fall in love. Several scenes take place in the library. (They were filmed in Portland at Multnomah County Library's Title Wave Bookstore, a Carnegie building that was retrofitted to look like the library it once was.)
MERCURY RISING (1998). An outcast FBI agent uses the library to track down a suspect's e-mail address. The librarian (Barbara Alexander) is very helpful.
MINDKILLER (1987). A shy, studious nerd (Joe McDonald), who is also a library clerk, wants to be more popular. He reads about the power of the mind and develops amazing telekinetic abilities, but these eventually turn against him.
MIRANDA (2002). A lonely and somewhat nerdy librarian (John Simm) meets the beautiful and mysterious Miranda when she walks into the library. He immediately falls in love with her and they begin a passionate affair. Then she suddenly disappears. He follows her to London where he discovers that she has three identities – a dancer, a dominatrix and a con-woman.
MIRRORMASK (2005). A teenage girl become trapped in her own imaginary world and experiences several adventures during her efforts to return home. One character is a librarian (played by Stephen Fry) who is part human, part robot and part puppet. He helps her but also sushes patrons.
MISS MARPLE movies (1961-1964) starring Margaret Rutherford. Her side kick, Mr. Stringer (played by Stringer Davis) is the village librarian. He is her faithful partner in solving many crimes, and also holds the latest volume of new mystery fiction for her under his desk at the library. The best of this series is MURDER, SHE SAID (1961).
MR. BELVEDERE RINGS THE BELL (1951). As part of a plan to help the citizens of an old folks' home, Mr. B visits the local public library to 'borrow' a stamp from a collection on display. The mousy librarian (Dorothy Neumann) is very thin, wears a too-large, ill-fitting dress, and in a variation on the bun, wears her hair in two disheveled braids across her head.
MR. SYCAMORE (1974). Jason Robards plays a mailman who has a crush on librarian Jean Simmons, as well as a strange desire to become a tree.
MONKEY TROUBLE (1994). A young girl, Eva, feels ignored after her new baby brother arrives. When she finds a monkey her life become more interesting, especially when she discovers that he is a trained thief. She goes to the reference desk in the library for information about her new pal. The librarian (played by Julie Payne) is a bit doofy, and loses her cool when the monkey pops out of Eva's backpack, but she does use her computer to come up with the information requested, and quickly, too.
MORNING GLORY (1993, made-for-TV). Nina Foch is a nice small-town librarian who helps a newcomer to town (Christopher Reeve) do some research on bees. But she won't give him a library card because he can't prove residency. Later he becomes the library custodian.
THE MUMMY (1999). Rachel Weisz plays a young Egyptologist and librarian in Cairo in the 1920s who becomes involved in a dangerous, action-packed (and ultimately romantic) adventure to kill the mummy that has returned to take his revenge on the world. In an early scene she manages to topple all the ranges of books in the library. Later, sitting around the campfire in the midst of ancient ruins, and after consuming a few drinks, she says, 'I may not be an explorer or an adventurer or a treasure seeker or a gun fighter, but I am proud of what I am.' 'And what is that?' her companion asks. 'I ... I'm ... I am a librarian!' she proclaims. In the beginning scene she needs her glasses to shelve books, but later she manages to read hieroglyphics without them. Weisz reprised her role in the sequel, The Mummy Returns (2001).
MUSIC MAN (1962). Shirley Jones plays Marian Paroo ('Marian the Librarian') of the River City, Iowa, Public Library, who makes available scandalous materials such as the works of Balzac and Chaucer, and sings while she stamps books slips. Later she looks up the fact that Prof. Harold Hill (Robert Preston) could not have graduated from the Gary, Indiana school in the year that he claimed because it didn't exist at that time. In the made-for-TV version (2002) Marian is played by Kristin Chenoweth.
MY SIDE OF THE MOUNTAIN (1969). A young boy who runs away from home to live close to nature is helped by a local librarian. She is single (Miss Turner, played by Tudi Wiggins) but very knowledgeable and well respected in the town. She also protects the boy's secret and helps him work through his challenges.
NAME OF THE ROSE (1986). Mysterious deaths occur at a monastery in Northern Italy in 1327. The search for clues to the deaths leads Sean Connery to Malachia of Hildesheim (played by Volker Prechtel), the monk who supervises the scriptorium and the library. A suspenseful scene in the library has Connery trying to quickly learn the arrangement of the collection. This leads to a confrontation with the librarian, then to the solution to the mystery and finally to a fire that destroys the library. (Note: In the book the description of the classification scheme is fascinating. It does not come through in the movie.)
THE NAMESAKE (2007). This film follows an Indian family that settles in New York City and struggles to become assimilated while retaining their traditions and cultural identity. At one point the mother (played by Tabu) takes a job in a library. A second librarian also appears, with a small speaking part.
NAVY BLUES (1937). Mary Brian plays Doris, a prim and proper librarian pursued by Rusty, a ladykiller sailor on shore leave. By the time they actually go on a date she has been transformed from dowdy to beautiful by his flattery -- and a few lies that soon lead to trouble. They become involved with some spies, are kidnapped, escape and manage to thwart an assassination. Of course, Rusty and Doris fall in love.
NO MAN OF HER OWN (1932). Clark Gable is a big city con man who, after a deal goes sour in New York, goes to a small town in the country to lie low for a while. There he meets the local librarian, played by Carole Lombard. She is young and beautiful, he is a smooth talking woman's man who tries to impress her with some truly awful pick-up lines. ('Do your eyes bother you? They bother me.') The other (older) librarian, played by Lillian Harmer, encourages her to take a chance with him. This film is noted for the scene in which he ogles Lombard's legs while she stands on a ladder to reach a book on a high shelf. His scandalous stare created quite a controversy, and prompted the founding of Hollywood's League of Decency. (Publicity photo of Lombard and Gable.)
NORMAN CONQUESTS (1978). This is a set of three plays in which the events of one week-end are told three times, as seen through the eyes of different participants, none of whom has the whole picture. The central character is a drunken librarian (Tom Conti) who spends the weekend trying to seduce his wife and his sisters-in-law in different rooms of the same country house. Originally produced on Broadway in 1974, remade for television in 1978.
NOTHING PERSONAL (1980). A nerdy-looking librarian assists a woman. (The scenes were filmed in the Ontario Legislative Library.)
OFF BEAT (1986). Judge Reinhold is a library clerk who is going nowhere with his life. His puts on roller skates and zips around the stacks of the New York Public Library, fetching books to put onto a conveyor belt to be taken for people he never sees, with no hope of getting promoted out of this job. He agrees to take the place of his police officer friend in a charity dance show, where he falls for a female officer and gets into various scrapes with fellow cops (and also crooks).
ONLY 38 (1923). May McAvoy's husband, a clergyman, leaves her a widow with teenage twins to support. She sends them to college where she accepts a job as a librarian. To their dismay she soon sheds her old-fashioned clothes and become a bit wild -- she even dances with her admirer at the college ball!
ONLY TWO CAN PLAY (1962). Peter Sellers is an ambitious (and lecherous) assistant librarian in a small Welsh town who is in competition with another librarian for a promotion. Mai Zetterling is the wife of a prominent member of the Library Board who can influence the promotion decision. Funny scenes with Sellers providing books for a sleazy patron.
ORDEAL BY INNOCENCE (1984). Donald Sutherland uses the local library to look at newspapers, while the elderly lady librarian is checking in returned books.
THE PAGEMASTER (1994). A young boy who is afraid of virtually everything takes refuge from a storm in the public library. The librarian (played by Christopher Lloyd) is disappointed to learn that he has not come to read books, but only to use the telephone. The boy falls down and bumps his head, after which he finds himself on a magical journey into literature. Lloyd reappears as the Wizard who accompanies the boy on his adventures.
THE PAPER CHASE (1973). Set in a famous East Coast law school, it features anxiety-ridden students making use of the library. The librarian is not really mean, but she is unbending and becomes the reason a student breaks into the building at night in order to have access to information he wants.
PARTY GIRL (1995). Parker Posey is a young New Yorker who gets arrested, then asks her godmother, a librarian, for bail money. To repay the loan she begins working as a library clerk. At first she hates it, but later decides that she would like to go to library school and get her degree. One scene shows her talking about library schools with several librarians, all of whom are in their 20s and 30s and casually dressed, with nary a bun in sight. Overall a positive image of librarians, although one librarian does say that Dewey hired women as librarians because they couldn't be expected to think too much. However, this was in the context of a tirade about how little respect librarians are given, and was said, not as an insult to the intelligence of librarians, but as evidence of that lack of respect. Sasha von Scherler plays the 'real' librarian. (Although the story is set in New York City, the library scenes were filmed in the main branch of the Jersey City Public Library, in New Jersey.)
PEEPING TOM (1960). Anna Massey works in the children's library in London but is ashamed to admit it. She is trying to write a book for children about someone who has a 'magic camera' that photographs people as they were when they were children. She rents a room in the same house with a killer and becomes involved with him.
PERSONALS (1990, made-for-TV). Jennifer O'Neill is a quiet, bespectacled librarian by day, but uses the personal advertisements in the newspapers to become a knife-wielding slasher of errant husbands by night.
THE PHANTOM (1996). A male librarian (not credited) fails to keep confidentiality so the villain tricks him into looking into a microscope that proceeds to damage his eyes.
PHANTON LADIES OVER PARIS [Celine et Julie vont en bateau / Celine and Julie Go Boating] (1974). Juliet Berto is Celine, a young magician, and Dominique Labourier is Julie, a pretty, red-haired librarian. They form a symbiotic bond and travel together on a journey described as 'Alice in Wonderland meets Cocteau.' In one scene they are 'spying' on each other in the library -- Julie stamps cards indiscriminately and Celine tears pages out of books. Later they break into the library in the middle of the night and steal a valuable old book of magic spells they need in order to fulfill their 'mission.'
PHILADELPHIA (1993). A gay lawyer stricken with AIDS seeks redress for having been fired. At one point he is looking for information in the library, but the male librarian (played by Tracey Walter) is not at all helpful, or even friendly. The scene illustrates the public fear of AIDS but it is unfortunate that a librarian was chosen to give the negative image.
PHILADELPHIA STORY (1940). Jimmy Stewart asks the Quaker librarian (Hilda Plowright) if they have any local history materials. She replies that he should check with her colleague in the other room. He then asks the perennial library question, 'Dost thou have a washroom?' The librarian, engaged in the popular movie past time of placing handfuls of books onto empty shelves without consulting the call numbers, continues her work while pointing to the restroom door. Stewart then encounters Katherine Hepburn and they are shushed by the librarian while they discuss his 'poetic writings.'
PLEASANTVILLE (1998). When two 1990s teenagers are transported to the black and white, 1950s-style town of Pleasantville, one of the oddities they notice is that all the books consist of blank pages. When the teens tell the plot of a missing text, the book fills itself in (in color). Soon the library becomes the most popular place in town, with teenagers line up outside the door, eager for new ideas. As the people of Pleasantville expand their thinking through books and other experiences, they and their world gradually fill with color. When the 'old guard' of Pleasantville attempt to stop this process, their techniques include burning the books and forbidding access to the library.
PICKUP ON SOUTH STREET (1953). While the film's narrator speaks we see a man stop at a desk just inside the door of the New York Public Library and ask the reference librarian (played by Jay Loftin) a question. He pulls a card from a small tray on his desk and hands it to the patron while pointing in the general direction of the microfilm reader. (Remade as The Cape Town Affair, 1967.)
PRIMARY COLORS (1998). Near the beginning of the film we are introduced to a librarian (played by Allison Janney) who runs a literacy program at a school. She is awkward, nervous, and lacking in poise, and is later described as 'your typical school board bureaucrat.' But the next time we see her she is emerging from a presidential candidate's hotel room, somewhat disheveled and buttoning her shirt cuffs.
THE PRIME OF MISS JEAN BRODIE (1969). Two girls are in the school library composing a letter. The librarian (Miss Mackenzie, played by Isla Cameron), a rather sour sort who is checking out books, is distracted by their giggling. She walks over to see what they're up to, shushes them and eventually chases them out of the library. The girls slip the letter in a book but the librarian finds it and declares, 'This is a library!'
PUBLIC ACCESS (1993). A sleepy small town is stirred to trouble by a newcomer using the local public access cable station. He dates the shy, young town librarian (Dina Brooks) who complains to him about an old grievance. This begins a chain of events that eventually leads to the deaths of some townfolk, including her own.
QUIET PLEASE, MURDER (1942). Nazis and art thieves cause a high death rate in a public library. Lynne Roberts, the librarian, is the de-facto heroine of the film. She helps private eye Richard Denning nab the forgers who are trying to loot the rare books room. Byron Foulger is the head librarian, a mousy little fellow who does an about-face when the air-raid sirens go off -- he is also an air-raid warden and in that capacity is as fearless as he is cowardly while wearing his 'bookworm' hat. Frank O'Connor is a library guard.
RAGTIME (1981). The film concludes with a takeover of the J. P. Morgan library in New York City and features the director of the library as a bombastic, yet cowardly, curator.
READ OR DIE (R.O.D.) (2001). This animated film from Japan consists of three episodes of a wildly popular series about a superhero who has power over all things paper. She can shape loose pieces into an impenetrable shield, throw them like daggers and even fashion a parachute. Attached to the Royal British Library's Division of Special Operations (the bookworm's equivalent of James Bond's M5 outfit) she is a young woman who is a bit clumsy, wears glasses and is dedicated to books, but she also helps save the world from evil. Says a reviewer, "It's weird, cool and thrilling." [A sequel titled Read or Dream follows the adventures of three new paper users.]
RED DRAGON (2002). A detective visits a library to track down the source of a quote by Hannibal Lector. The librarian is a gum cracking young blonde who finds the quote for him, and other sources as well.
THE REMAKE (1977). A middle-aged librarian (Ed Nylund) learns that he has cancer, so decides to do a remake of the musical Showboat.
RESTING PLACE (1986, made-for-TV). John Lithgow is assigned to help the family of a black officer who was killed in Vietnam, because the local community refuses to allow him to be buried in the 'white' cemetery. In looking into the officer's background he learns that when he was about eight years old the librarian wouldn't let him borrow a book because he was black. He said he would wait until she changed her mind. He stayed all day until she finally gave in and let him have the book.
ROLLERBALL (1975). Sometime in the future, James Caan uses the public library to seek information about the infamous game of which he is the star. The information is restricted. Later he goes to the great central computer (in Switzerland) that has all the information in the world -­except for the 13th century, that has been lost. Ralph Richardson is the absent-minded librarian. He says the loss is no big deal, since there wasn't much to the 13th century but 'Dante and a few corrupt popes.'
ROME ADVENTURE (1962). Suzanne Pleshette, a pretty librarian in an American girls' school, goes to Rome to learn about love, and does.
RUANG RAK NOI NID MAHASAN [Last Life in the Universe] (2003). Asano Tadanobu portrays a meek Japanese librarian living in Bangkok. He is a neat freak who has fastidiously transformed his book-filled apartment into an oasis of calm and order. The socks in his closet are arranged in color-coordinated stacks, and the clean plates drying by the spotless kitchen sink are lined up in a row. In Thai, Japanese and English, with English subtitles.
SALMONBERRIES (1991). The story of the relationship between an orphaned young woman (kd lang) working the Alaska pipeline and a middle-aged German woman (Rosel Zech) working as a librarian in a small mining town in northern Alaska.
SCANDAL STREET (1938). This strange B-movie is a blend of soap opera, slapstick comedy and murder mystery, centered on Louise Campbell as a stereotypical librarian in a nice, small town.
SCENT OF A WOMAN (1992). A timid prep school student works in the library, and when a classmate asks him to borrow a book that's on reserve, he lets the book go out overnight.
SCREAM 3 (2000). Two people try to use a movie studio archives to research the possible connection between Sidney's mother and the killer. The archives are in a dark basement. The archivist (Carrie Fisher) is unwilling to help until she is offered a $2000 ring. She is rude, uncaring and just plain mean.
A SEASON FOR MIRACLES (Hallmark Hall of Fame) (1999). A young girl goes into a library on a 'literary treasure hunt' where a librarian (played by Jill Parker-Jones) helps her find a book.
THE SECRET LIFE OF GIRLS (1999). This raunchy high school teen sex flick has one library scene. A girl is looking for a book in the stacks but can't find it. She approaches the librarian at the desk and explains that she can't find the book. The librarian, an older woman with white-blue hair and big glasses, says the book must be there because it isn't checked out. The student insists it isn't. The librarian insists it must be and she should check again. She gets upset, insisting it isn't on the shelf. The librarian eventually asks her if she would like to fill out a missing book slip but this does not help the situation. The librarian gets alarmed and picks up the phone. A student interrupts the exchange, apologies to the librarian for the other student, and then takes her to the Reserve stacks. It turns out the book is there.
THE SEVEN FACES OF DR. LAO (1964). Tony Randall plays several roles in this film about a mysterious circus that comes to a sleepy Arizona town. The circus features exhibits that seem quite ordinary on the outside but become much less so as certain individuals interact with them. The point is that each visitor brings as much to the exhibit as the exhibition does. Barbara Eden, as the typical prim and inhibited librarian, slips into a tent in which the mythological deity, Pan, is on display. Upon seeing her, Pan begins to play his pipes, and she begins to become more and more stimulated in what is quite obviously a sexual sense. The music gets faster and faster and Ms. Eden's clothing gets looser and looser and she perspires more and more until the music finally stops. Ms. Eden immediately regains her senses and is shocked and disgusted when, upon leaving the tent in which Pan is displayed, the god looks up at her and bawls like a goat.
THE SEVENTH COIN (1993). While looking for clues to solve some old murders, a rookie police officer uses newspapers on microfilm. He asks the librarian how to find out if one of the people mentioned is still alive. The librarian (played by Mark Nelson) replies, 'Have you tried the telephone book?'
THE SEVENTH VICTIM (1943). A man goes to the library to find out what books some people have been reading. He flatters the librarian (played by Sarah Selby) by saying things such as, 'You have such lovely hands, Miss Gottschalk. So slim and capable.' She offers mild objection, saying, 'I really shouldn't be doing this, you know. It's against the rules.' He replies, 'I want to see what they read so I'll know what kind of books to give my friends as presents. There's nothing nicer for a gift than a book.' So she gives him the information.
SHADOW OF A DOUBT (1943). A woman researches a murder in the Santa Rosa, California, public library. She rushes to the library just as it is closing. The librarian (played by Eily Malyon) is a severe old lady with her hair in a bun. She gives her a strict lecture about making exceptions and lets her know of her displeasure, but does eventually let her in 'for five minutes.'
SHADOWS IN THE STORM (1988). Ned Beatty is sacked from his position as a Donne-quoting librarian because of heavy drinking. He retires to a cabin in the woods, meets a woman and begins an affair that leads to murder -- or does it?
THE SHAWSHANK REDEMPTION (1994). Tim Robbins plays a young, successful banker convicted of murdering his wife and her lover. While incarcerated he takes over and greatly expands the prison library. It becomes a key location in the film, used for high-school equivalency education, among other things. The film presents a positive image of a prison library.
SHOOTING THE PAST (1999, made-for-TV). A British photographic library of 10 million items, run by a small staff of librarians, is threatened with closure. The building has been sold and the head librarian has one week to find a buyer for the collection or it will be destroyed. To persuade the new owner that it is worth saving, the librarians assemble a series of stories linked to various photographs in the collection -- sort of a librarian's Scheherazade. It offers a fine portrayal of librarians as extremely resourceful, able to find virtually anything in a non-computerized collection and very creative at putting together information. The theme of library closure is also a powerful one, and the hard-fought battle is inspiring.
A SIMPLE PLAN (1998). Two brothers find $4.4 million in cash in a plane crash. In trying to decide what to do with it, one of them confides to his wife (Bridget Fonda) who works at the local library. They are seen talking (in low voices, of course) in the stacks. At one point he asks her if she really wants to shelve books for the rest of her life.
SLAUGHTER OF THE INNOCENTS (1994). A librarian (played by Donna Todd) has a small speaking part in this movie about an FBI agent trying to track down a serial killer. Donna describes her character as 'someone who is both excited and nervous about having spotted a suspect in her library.'
SLEEPING WITH THE ENEMY (1991). Julia Roberts works in a library. She fakes her own death to escape from her abusive husband, then takes a job in a library in another city.
SO WELL REMEMBERED (1947). Martha Scott is a librarian in a public library who seems to be meek, but is really aggressive and ruthless. Another librarian is played by Roddy Hughes.
SOMETHING WICKED THIS WAY COMES (1983). Jason Robards, Jr., is a meek librarian with some dark secrets and regre